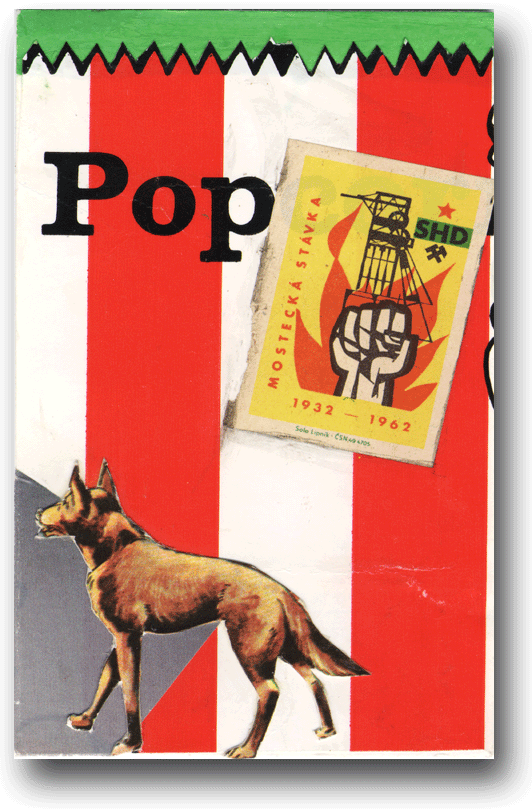 Pop Gosling's Least Loved Tale Collage 5.25" x 3.25"
On the lawn behind the red and white fence sits three little houses in a row. The first is made of straw; the second made of sticks; and the third fashioned from bricks. These are the playhouses of the Vandergeld Pigs who live in the stone mansion on the far side of the lawn. The Vandergeld piglets rarely play in their houses because they tend to be lazy. Nevertheless, they are an inquisitive brood, full of theories on an array of subjects.
One day they decided to invite a wolf into their yard to find out which playhouse was best suited for keeping him out. No sooner was he in the yard when he noticed three tasty little pigs out on the veranda. He climbed up the trellis in an instant, hopped down onto the veranda and one, two, three, ate them up.