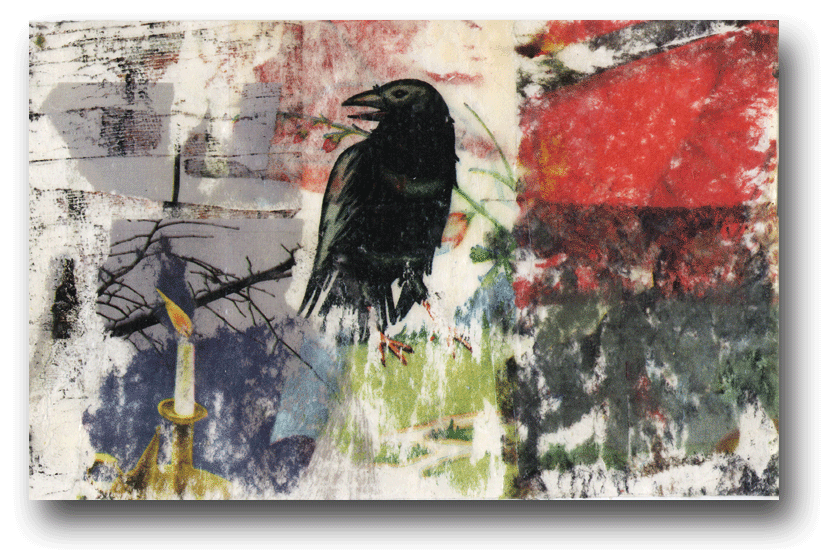 Autumn Sign Tape transfer Collage 5.25" x 3.25"
I stared out my window onto the bare elm tree that cold October afternoon. The weather had turned cold; the sky a uniform pewter. All the signs of approaching winter were upon us and I felt fortunate to be inside a warm house. The wind cried through the cracks in the window frame, battering the flame of the single taper I had placed on the sill.
I looked out past the candle and tree to the yard where fallen leaves carpeted the lawn in reds and greens. Cyclones of color rose up off the lawn, fell back to earth and scattered anew. Into this scene flew a forelorn-looking raven. It hopped across the lawn then took flight and landed on the other side of my window. There it dropped a nickel, cocked its head, winked at me and flew off.