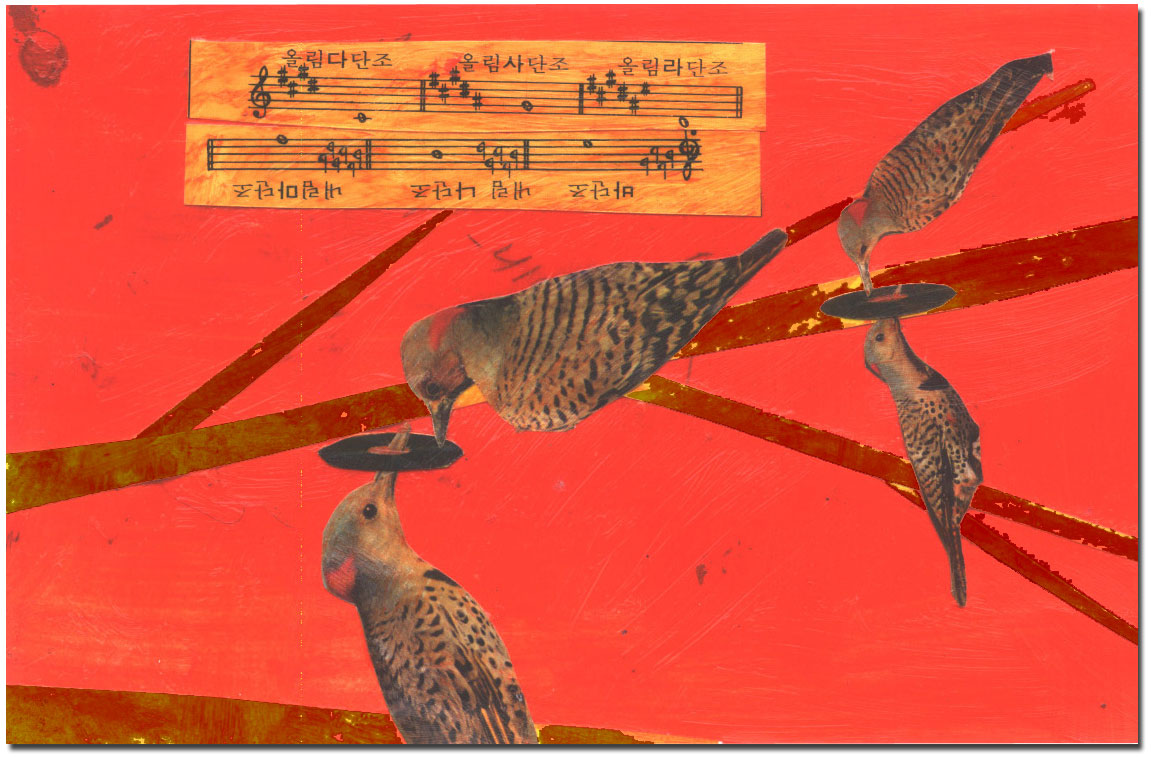 New Hope of the Songless Bird- Hand-made Collage 4" x 6"
Birds! Do you like millions of others suffer from the social embarassment of not being able to sing? Well, my fine feathered friends I'm here to tell you about a remarkable regimen that can have you whistling like a warbler in no time. Maestro Choi's proven system has been used for more than forty years in Korea. The method is so straight forward, so simple that you'll be singing in six days or less. Yes, you heard that right: six days or less, guaranteed.
Call now and you'll receive our first disk, Tweets and Twitters at no charge. If you are not completely satisfied just send back the record and we will refund your birdseed. We are so certain that you will love Maestro Choi's records that you'll want to order all fifty-two of them.
Say you squawk? Not a problem. Disk number twelve, Chipper Chirps is just right for you.Your mate will thrill as you woo her with a happy ditty that she'll swear you've been singing all your life. Birds on a wire are standing by.
So, what are you waiting for? Start singing!
For a paid testimonial visit: http://www.math.sunysb.edu/~tony/birds/sounds/99sounds/housefinch1.au